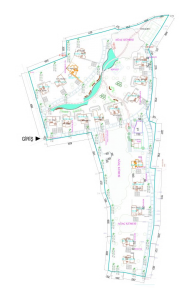 | | |
| --- | --- |
| CLIENT | Limited Responsible Urla Contemporary Engineers Housing Building Cooperative |
| NAME OF THE WORK | Urla Keklik Tepe Villa Construction |
| LOCATION | Urla |
| DATE OF START | 01.08.2015 |
| DATE OF FINISH | |
The joint project Kekikli Village Villas of Urla Contemporary Engineers Housing Building Cooperative and MŞB Construction, opens the doors of the life of your dreams. The project offers you everything you would wish for.
Kekikli Village is a settlement center which is located on 31 acres of land in Kekliktepe which is the favorite place of Urla, and consists of 17 different villas and social facilities, 5 minutes away from the highway entrance and 20 minutes away from the city center.
It is designed by architect Şükrü Kocagöz in accordance with the natural architectural style of Urla and offers a wide range of landscaping, natural forest, endemic landscape, greenhouse and private hobby agriculture garden, living areas, sports facilities, swimming pool, hiking trails, private car park, artificial creek, the security system is the other advantages and services you will have within the residential center.
The total area of ​​use is 330 m² , with 250 m² closed area, 2 car private car park, terrace and veranda of houses with high ceiling hall feature. The total area per residence is 1,800 m².
The construction of the project is ongoing and the completion date is planned as August 2017.